Triad Bad Lasses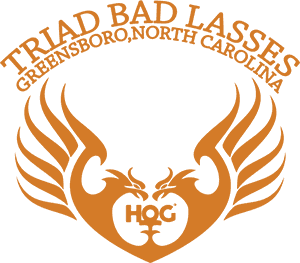 WELCOME TO TRIAD BAD LASSES!!!
Triad Bad Lasses is Riding High Harley-Davidson's all ladies H.O.G. group. If you are interested in joining stop by the next chapter meeting or get in touch with us here.
LOCAL CHAPTER MEETINGS
When: Second Wednesday of every month
Location: Currently Meeting Virtually.
Contact us to learn more about TBL and how to join.